Strata, Home Building Defect Disputes, Building & Construction Law & Commercial Litigation services
Khoury Lawyers is a client focused, results and outcome driven legal practice.
Khoury Lawyers successfully resolves disputes. Should a matter not be capable of resolution,  we will successfully advocate on your behalf in the Tribunal or Court.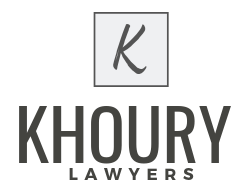 all consultations by appointment
Address: Marrickville NSW 2204 
PO Box 638, Dulwich Hill NSW 2203